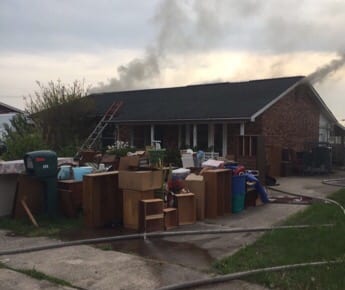 Crews are responding to the scene of a Thursday evening house fire in Joppa.
At just after 5:30 p.m., fire personnel responded to the 200 block of Kearney Drive for a report of a fire.
At the scene, firefighters found that there were flames & smoke showing from a single-family dwelling.
Four different fire companies responded to the scene, including Joppa-Magnolia Volunteer Fire Company, White Marsh Volunteer Fire Company, and Kingsville Volunteer Fire Company.
The fire is now said to be under control.
There is no word on any injuries.