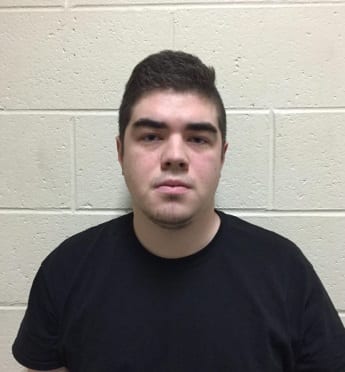 A Harford County man has been arrested and charged after a Maryland State Police Internet Crimes Against Children Task Force investigation developed evidence supporting charges of distribution and possession of child pornography.
The suspect has been identified as Christian Alsup, 22, of Fallston. Alsup was arrested without incident and charged with multiple counts of possession and distribution of child pornography. Alsup is pending being seen by a District Court Commissioner at this time of writing.
Investigators from the Maryland State Police Computer Crimes Unit conducted an online investigation involving the distribution and possession of child pornography. As a result of the subsequent investigation, Alsup was identified as the suspect.
On Friday, a search warrant of Alsup's residence led to the seizure of numerous computers, electronic devices and media storage devices. A search of those devices revealed images and videos of child pornography.
The computers recovered during this investigation will be submitted to the Maryland State Police Digital Forensics Lab for analysis.