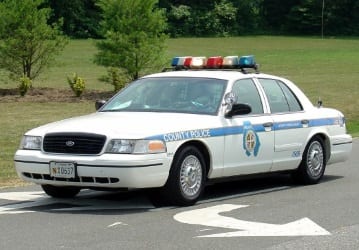 The Baltimore County Police Department confirms 34 homicides in 2016.
All but six of those cases have been cleared. BCoPD says their Homicide Unit's clearance rate continues to exceed state and national averages. Its overall clearance rate for 2016 – which under FBI Uniform Crime Reporting guidelines includes cases from previous years that were solved this year – stands at 106 percent. Nine cases from previous years were solved in 2016.
FBI statistics show the national clearance rate for murder in 2015 at 61.5 percent.
"I continue to be very proud of the men and women of the Baltimore County Police Department," said County Executive Kevin Kamenetz. "They work hard to develop positive relationships in the community, and trust is a major factor in the outstanding clearance rates the department delivers year in and year out."
Cases are "cleared" by arrest of a suspect or by exceptional means, such as death of the offender or the victim's refusal to cooperate with prosecution after the offender has been identified.
"Our clearance rates for murder are a noteworthy accomplishment, and I am grateful to our detectives, officers and professional staff for it," said Police Chief Jim Johnson. "Some cases are solved within days, some take years. What's important for our citizens, and the families of victims, is to know that the men and women who work these homicide cases never give up on them no matter how long it takes. Our clearance rates are proof of that."
Baltimore County – with a population of more than 823,000 people – confirms 33 homicides in 2015.