BALTIMORE, MD—The National Weather Service has issued a Severe Thunderstorm Watch for the Baltimore area.
The watch covers most of central Maryland and will be in effect until 10 p.m. on Monday.
Forecasters say hail, 70 m.p.h. winds, and a few tornadoes are possible.
A Flood Watch also remains in effect for the area until midnight.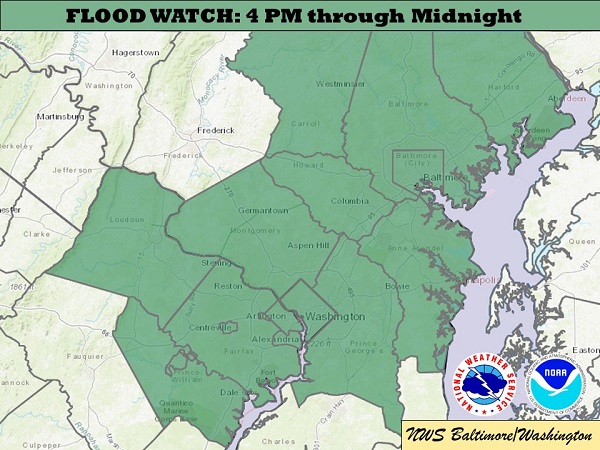 Facebook Comments