UPDATE: The Flood Watch has now been expanded to include all of Baltimore County.
Original story below…
———
BALTIMORE, MD—The National Weather Service has issued a Flood Watch for the Baltimore area.
The watch covers Baltimore City and southern Baltimore County and will be in effect from 3 p.m. on Wednesday through 3 a.m. on Thursday.
Forecasters say multiple rounds of scattered showers and thunderstorms are possible Wednesday afternoon and into Wednesday night.
Several inches of rain are possible in a short period of time, leading to instances of flooding.
Residents should stay tuned to local forecasts throughout the day.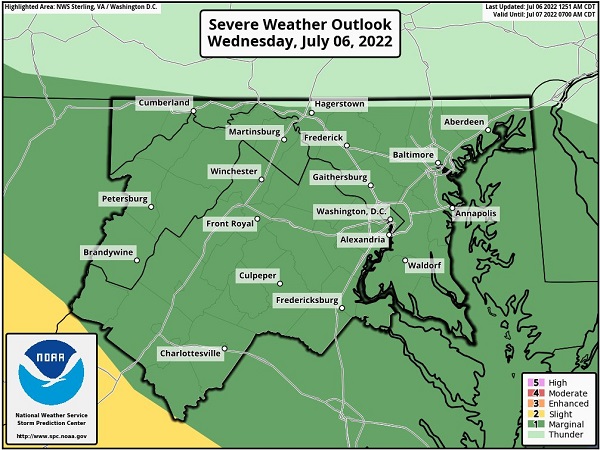 Facebook Comments