WHITE MARSH, MD—A portion of Philadelphia Road has been dedicated to a fallen hero.
On Monday, a stretch of Route 7 in White Marsh near Carmax was dedicated to U.S. Army Specialist Toccara Green.
Specialist Green, of Rosedale, was Maryland's first female to make the ultimate sacrifice in the Iraq War.
"I presented Spc. Green's parents with an official citation from the Maryland House of Delegates honoring her service and sacrifice," said Delegate Carl Jackson on Monday. "I was proud to have been apart of the efforts to make this day a reality."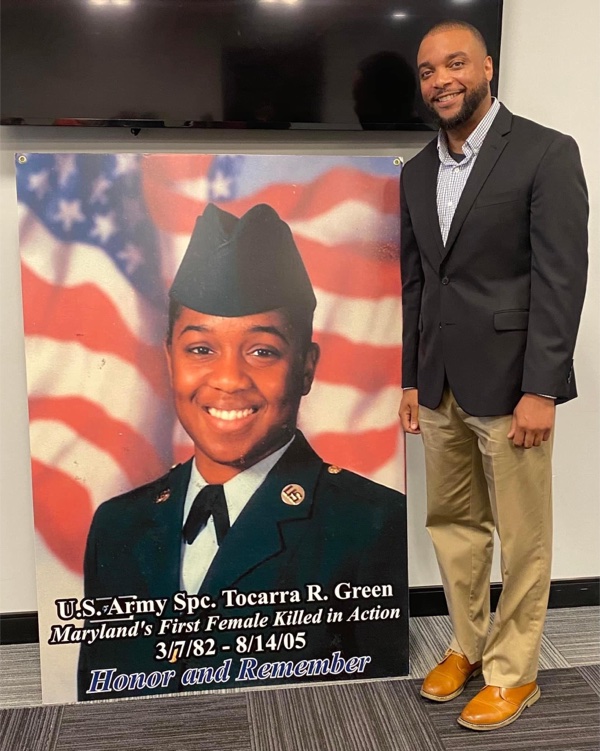 Photos via Delegate Carl Jackson
Facebook Comments