WHITE MARSH, MD—The full lineup has been announced!
The White Marsh Volunteer Fire Company has announced the full lineup for the 2022 Fields of Fire Country Concert.
This year's concert will be held on September 10 and will feature the band Parmalee as the headliners, with support from Tenille Arts and Rexton Lee.
Tickets are now on sale at https://www.wmvfc.org/concert.
Venue and Event Rules
The following rules and regulations will be enforced during the concert.
Tickets are required for all guests to enter the venue.
The event is for ages 18+
All guests and any bags in compliance with the bag policy will be searched prior to entering.
No ATM on site. WMVFC accepts cash and credit.
Bag Policy
Bags measuring over 13"x15″ are not permitted in the venue. Backpacks of any size are not permitted. Refusal to comply will result in denied entry to the event.
Additional details are available in the flyer below and at https://wmvfc.org/concert.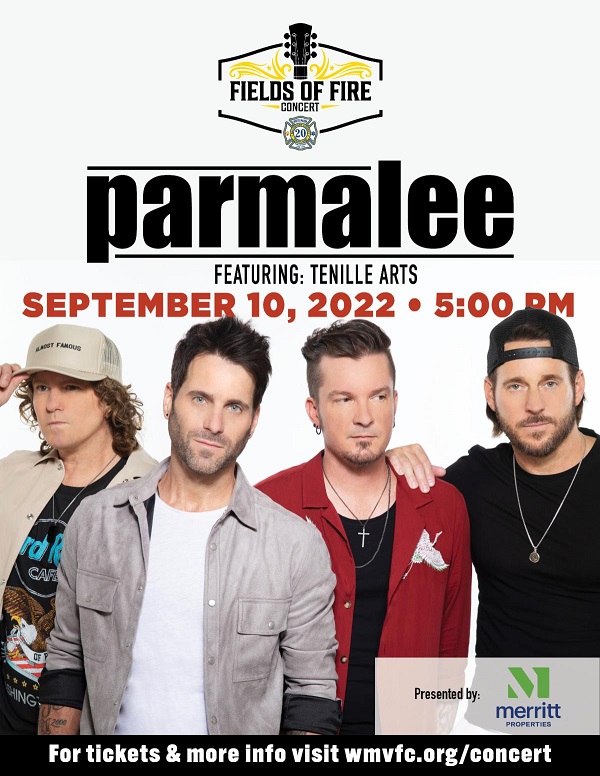 Facebook Comments