UPDATE: A Flood Watch has been issued for the Baltimore area.
Original story below…
——
BALTIMORE, MD—After a dry morning, Wednesday evening could bring showers and a few rumbles of thunder in the Baltimore area.
The National Weather Service says there is a chance Wednesday evening and into Wednesday night, when showers and thunderstorms are likely to develop bringing some gusty winds and scattered instances of flooding.
Residents should stay tuned to their local forecasts.
Additional information is available in the National Weather Service graphic below.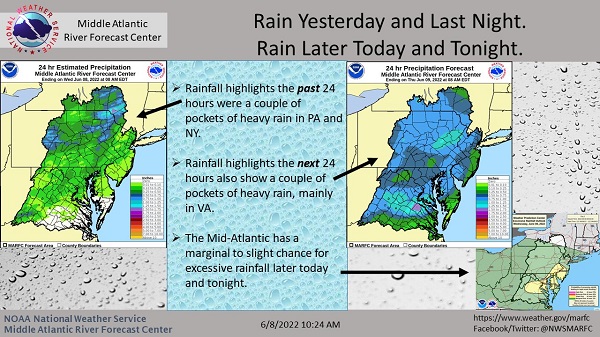 Facebook Comments