NOTTINGHAM, MD—The National Weather Service has issued a Severe Thunderstorm Watch and a Wind Advisory for the Baltimore area.
The Wind Advisory is in effect until 8 p.m. on Thursday and the Severe Thunderstorm Watch is in effect until 10 p.m.
Forecasters say quarter-sized hail is possible along with wind gusts of up to 70 MPH. A few tornadoes may develop as well.
All BCPS after-school athletic events have been cancelled for Thursday.
Residents should remain alert and stay tuned to local forecasts.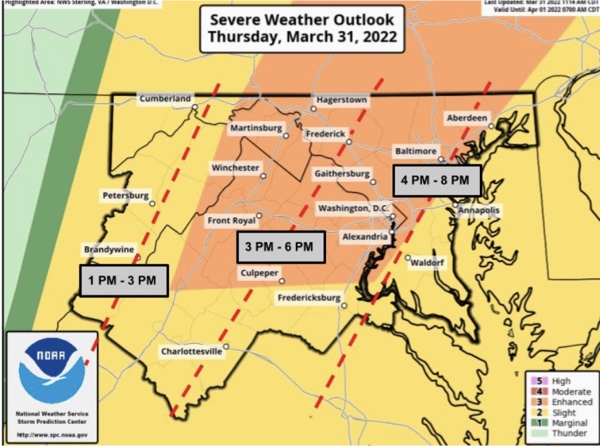 Facebook Comments