NOTTINGHAM, MD—The National Weather Service Weather Prediction Center says there is an increasing risk of a significant winter storm impacting the East Coast later this weekend into early next week.
Heavy snow, sleet, and freezing rain are all possible as of Wednesday morning.  The exact track and timing of the potential storm are still unknown.
There are three possible storm tracks:
Inland or along coast: Significant winter impacts inland (western & central Maryland), wintry mix to rain along coastal areas.
Track just offshore: Greater winter impacts closer to the coast.
Track well offshore (currently a less likely scenario): winter impacts stay offshore.
Forecasters add that considerable uncertainty remains.
Additional information is available in the graphics below from the National Weather Service.
Residents should continue to monitor future forecast updates.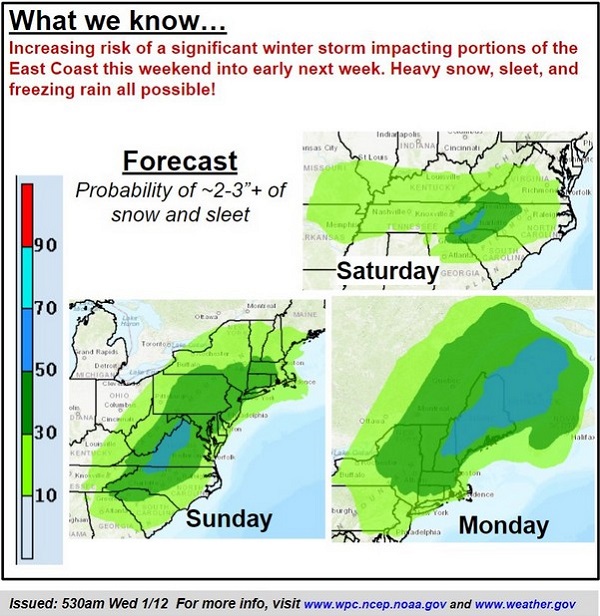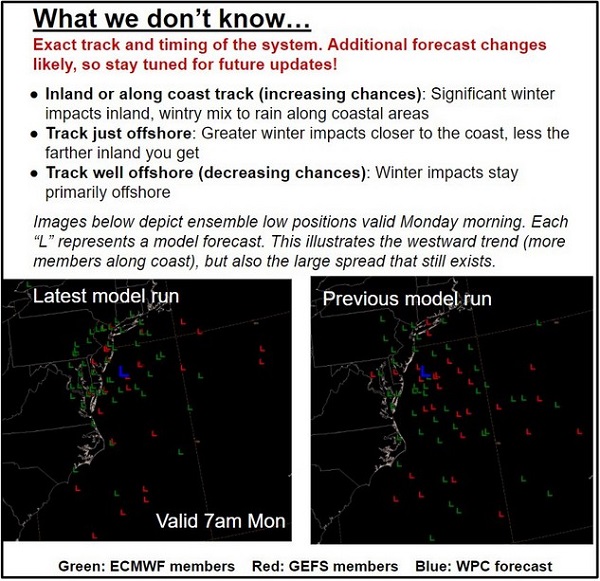 Facebook Comments