NOTTINGHAM, MD—The National Weather Service has issued a Wind Advisory for the Nottingham area.
The advisory will be in effect until midnight on Monday.
Forecasters say gusty winds could blow around unsecured objects. Tree limbs could also be blown down and a few power outages may result.
The highest wind gusts (up to 50 MPH) are most likely between 7 and 11 p.m. on Monday evening.
Motorists should use extra caution when driving, especially if operating a high-profile vehicle. Residents should secure outdoor objects.
Additional information is available in the graphic below.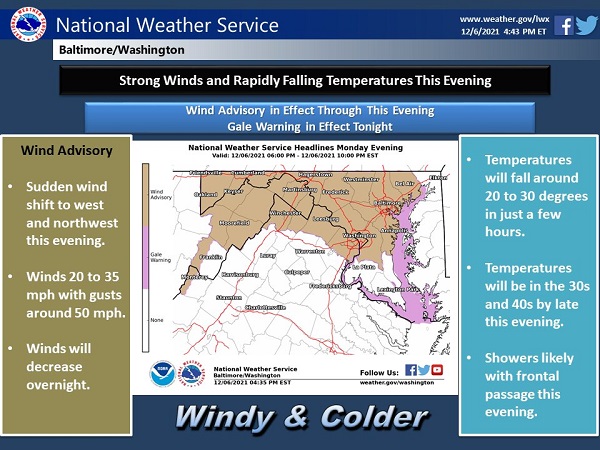 Facebook Comments