UPDATE 2: Investigators have determined the cause of the explosion – details here.
UPDATE: Officials have confirmed that the explosion originated from within the home.  Investigators are currently working with BGE to determine the cause. The owner was discovered at the rear of the home.
Original story below…
——
EDGEWOOD, MD—Crews are on the scene of a Sunday night house explosion in the Edgewood area.
The incident occurred at just after 9:30 p.m. in the 2500-block of Thornberry Drive.
One person was inside the home at the time of the explosion. That individual has been taken to Hopkins Bayview in critical condition.
The homes on both sides of the house that exploded sustained damage, but no other injuries were reported.
Investigators will remain on the scene throughout the night.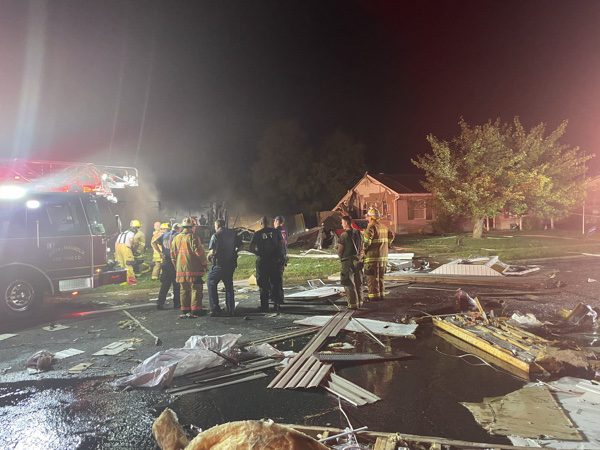 Photos via the Maryland State Fire Marshal's Office
Facebook Comments