NOTTINGHAM, MD—Stormy weather is possible throughout the Baltimore area on Monday.
The National Weather Service says scattered thunderstorms are expected on Monday afternoon and evening across parts of Maryland.  Any storms that develop will likely arrive between 4 p.m. and 9 p.m.
Some of these storms may become severe and produce damaging wind gusts along with isolated instances of flooding.
Story continues below
Residents should stay weather ready and keep an eye on the sky.
Additional details are available in the graphic below from the National Weather Service.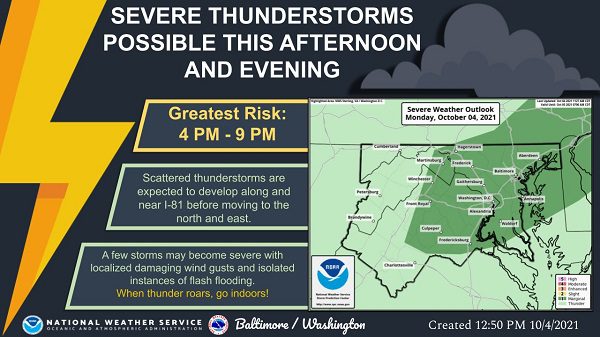 Facebook Comments