NOTTINGHAM, MD—The afternoon and evening hours could bring the chance for storms in the Baltimore area on Tuesday.
The National Weather Service says scattered severe thunderstorms, capable of producing damaging winds and large hail, will be possible on Tuesday afternoon and evening.
The most likely timeframe for storm development will be between 3 – 10 p.m.
Story continues below
Once the cold front clears the area, cool and dry conditions will return on Wednesday and into the weekend.
Residents should stay tuned to their local forecasts.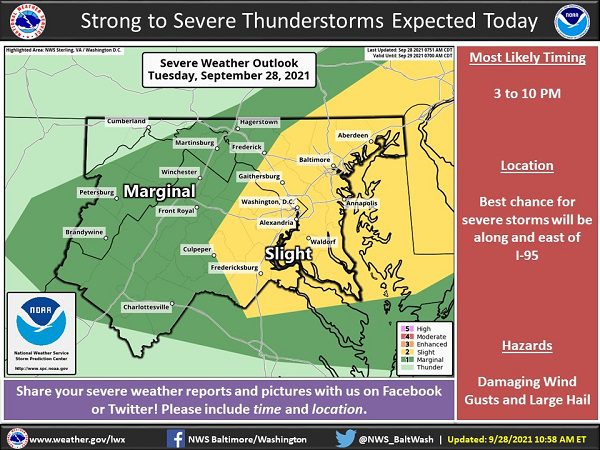 Facebook Comments