UPDATE: A Flash Flood Watch is now in effect for the Baltimore area through Thursday afternoon.
Original story below…
——
NOTTINGHAM, MD—Heavy rain and thunderstorms are expected in the Baltimore area on Wednesday.
The National Weather Service says that severe storms are possible on Wednesday afternoon and into Thursday morning.
Story continues below
The main threats will likely be damaging wind gusts, heavy rain, and possibly a tornado.
Around 2–3 inches of rainfall are expected throughout the Baltimore area.
More information is available in the graphic below.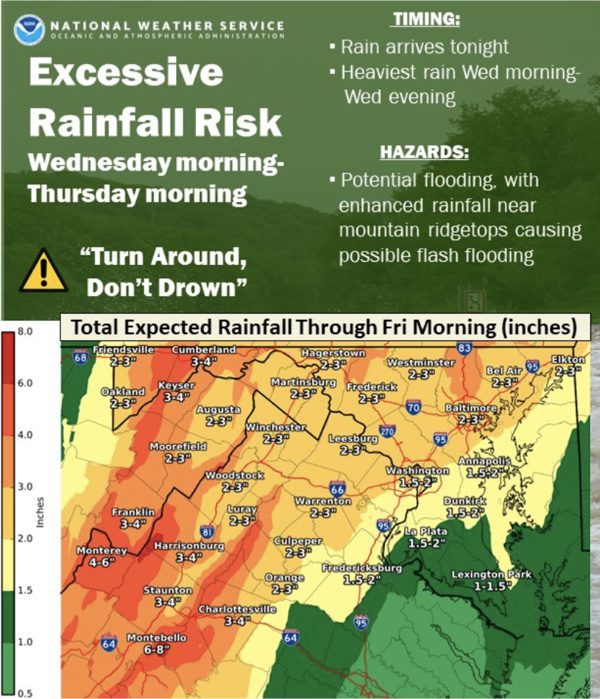 Facebook Comments