PERRY HALL, MD—Baltimore County will construct four speed bumps on Perry Hall's Gerst Road in the Honeygo area, Baltimore County Councilman David Marks announced on Wednesday. The plan can be viewed below.
The speed bumps will be a temporary measure to slow traffic until the development of the 22-acre park on the east side of Gerst Road and any changes to the farm to the west.
"I would like to thank the Perry Hall Improvement Association for advocating for these improvements, and for their overall work in developing a vision for this part of the Honeygo community," said Councilman Marks.
The Perry Hall Improvement Association and Councilman Marks have been exploring more permanent options, such as traffic circles.
Story continues below
Construction of the speed bumps is expected this summer or early fall.
Communities may apply for traffic calming online at https://www.baltimorecountymd.gov/departments/publicworks/traffic/traffic_calming.html.
P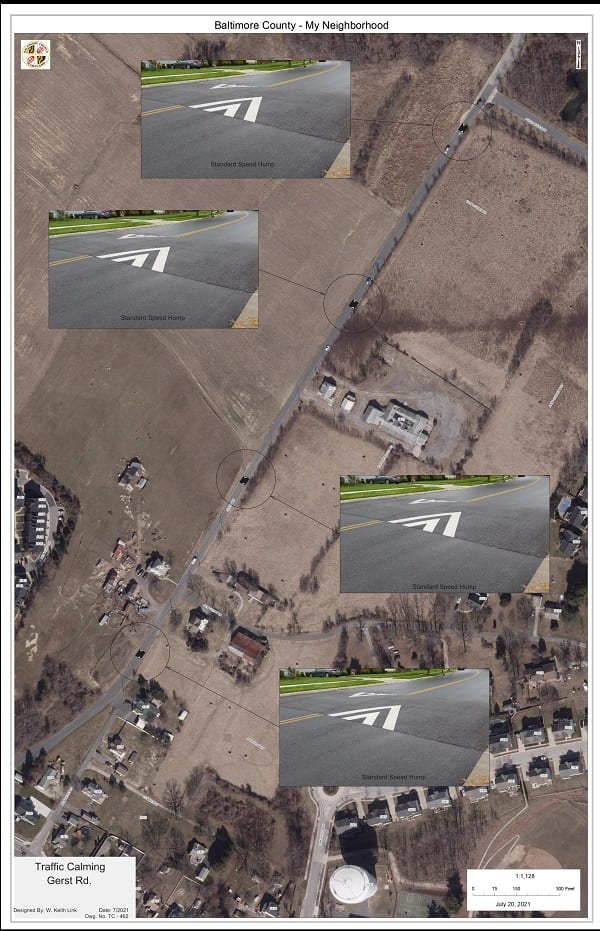 Featured photo via Pixabay
Facebook Comments