UPDATE: A Flash Flood Watch has been issued for southern Baltimore County.
Original story below…
——
NOTTINGHAM, MD—A Tropical Storm Watch has been issued for portions of Maryland as Tropical Storm Elsa make landfall in Florida.
The storm is expected to slowly make its way up the East Coast, affecting portions of Maryland late Thursday night and into Friday evening.
The watch covers Caroline County, Queen Anne's County, Talbot County, Calvert County, and St. Mary's County.
A Tropical Storm Watch means tropical storm-force winds are possible somewhere within this area within the next 48 hours.
The National Weather Service says wind gusts of up to 60 mph are possible. Residents in these areas should plan for hazardous wind of equivalent tropical storm force. Efforts to protect property should now be underway. Damage to porches, awnings, carports, sheds, and unanchored mobile homes is possible. A few roads will become impassable due to debris. Hazardous driving conditions on bridges and other elevated roadways are possible, as are scattered power and communications outages.
Rainfall of 1 – 3 inches are expected, with higher amounts possible in some areas. Forecasters also say the situation will be somewhat favorable for the development of tornadoes.
More information is available in the graphics below.
Tropical Storm Elsa projected path and timeline: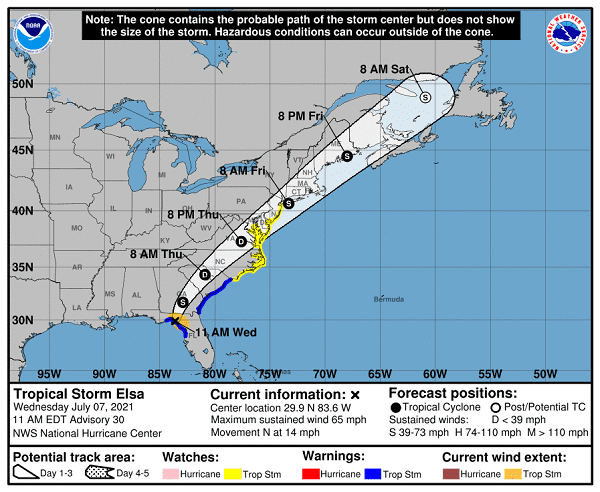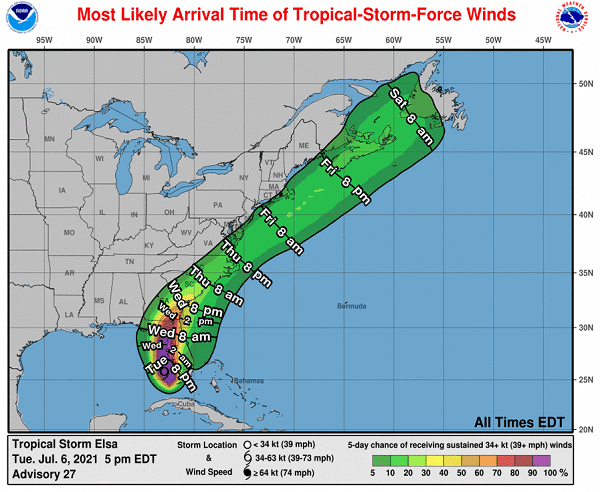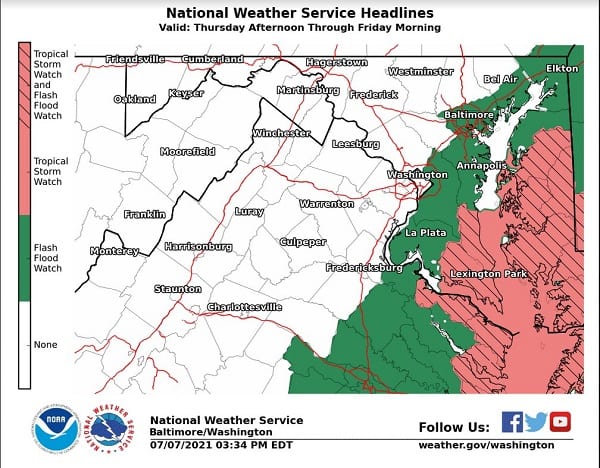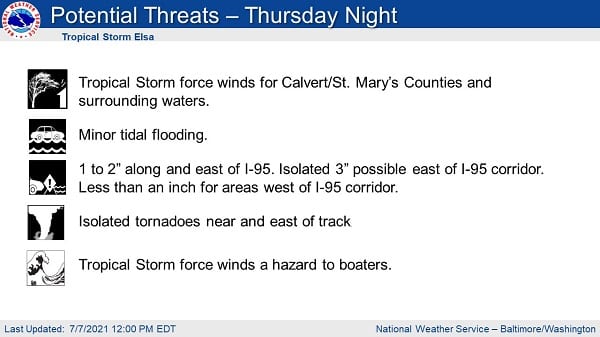 Facebook Comments