NOTTINGHAM, MD—The weather could get a bit bumpy in the Nottingham area on Thursday.
The National Weather Service says strong to severe thunderstorms are possible over parts of the Mid-Atlantic with locally strong wind gusts being the primary threat.
A swath of potentially damaging winds will move through the Baltimore area on Thursday in association with an approaching front. An isolated tornado cannot be ruled out.
Story continues below
Forecasters say storms are possible any time after 8 a.m. and through the evening hours.  There is an 80% chance of precipitation.
Residents should stay tuned to their local forecast.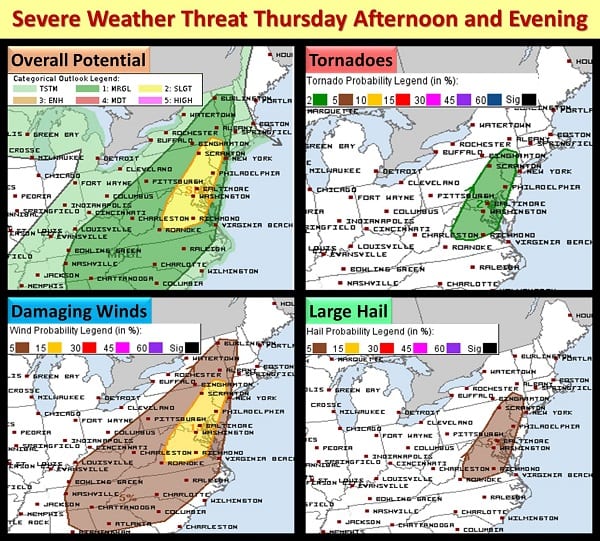 Facebook Comments