UPDATE: The Winter Weather Advisory has been expanded and extended.
Original story below…
——
NOTTINGHAM, MD—The National Weather Service has issued a Winter Weather Advisory for northern Baltimore County.
The advisory will be in effect from 7 a.m. to 3 p.m. on Monday
Snow is expected with total accumulations of 1 to 3 inches.
Precipitation will arrive between 7 and 9 a.m.
Snow may mix with sleet before changing to rain as temperatures rise above freezing on Monday afternoon.
Motorists should plan on slippery road conditions. The hazardous conditions will impact the morning commute.
Visibility may be reduced below one-half mile at times in snow Monday morning. Temperatures will rise above freezing by Monday afternoon.
Advertisement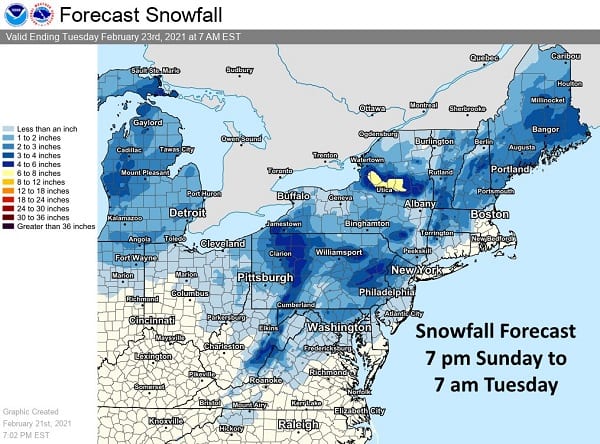 Facebook Comments