WHITE MARSH, MD—They're back for more!
Sabatino's is bringing "Sab's in the Suburbs" back to White Marsh Volunteer Fire Company this weekend.
Orders can be placed by calling 410-727-2667 and will be ready for pickup at the station between 4 – 5:30 p.m. on Friday, January 8 and Saturday, January 9, 2021.
The deadline to order is 5 p.m. on Thursday, January 7th or until Sabatino's reaches capacity.
As an added benefit, WMVFC will receive a small donation for each order.
White Marsh Volunteer Fire Company is located at 10331 Philadelphia Road (21162).
The full "Sab's in the Suburbs" menu is available below…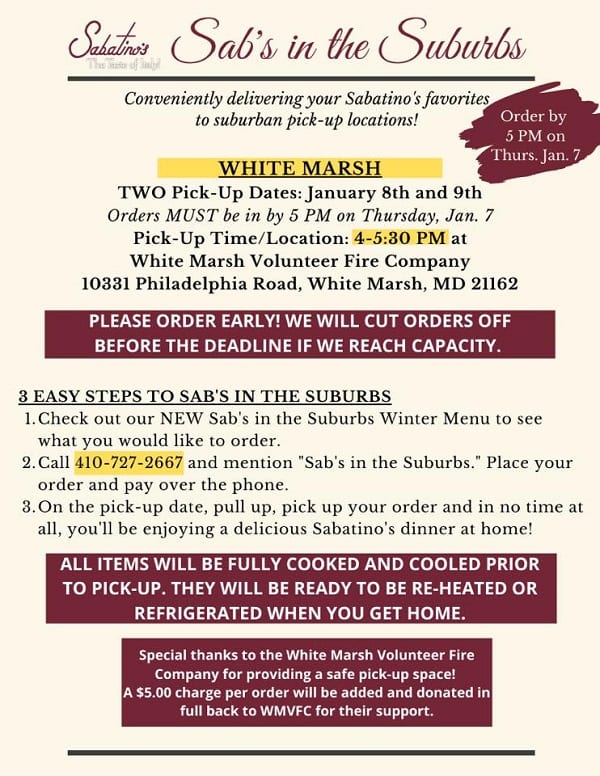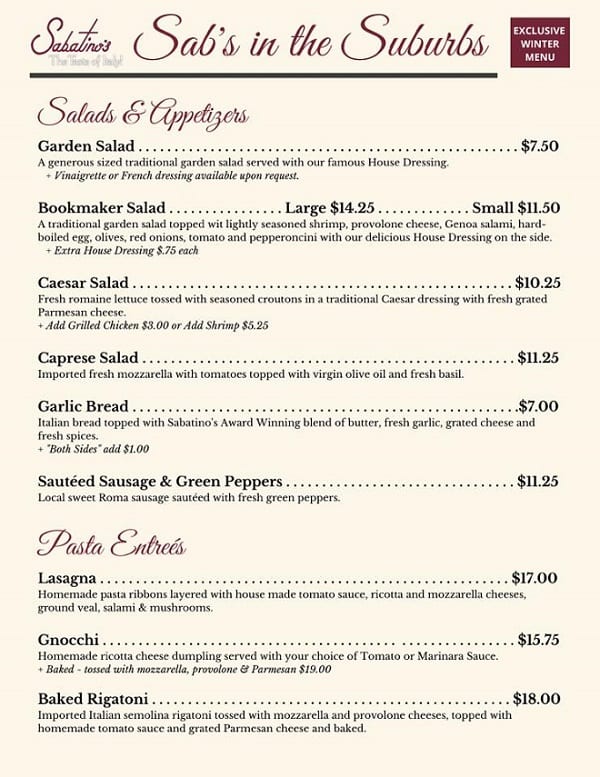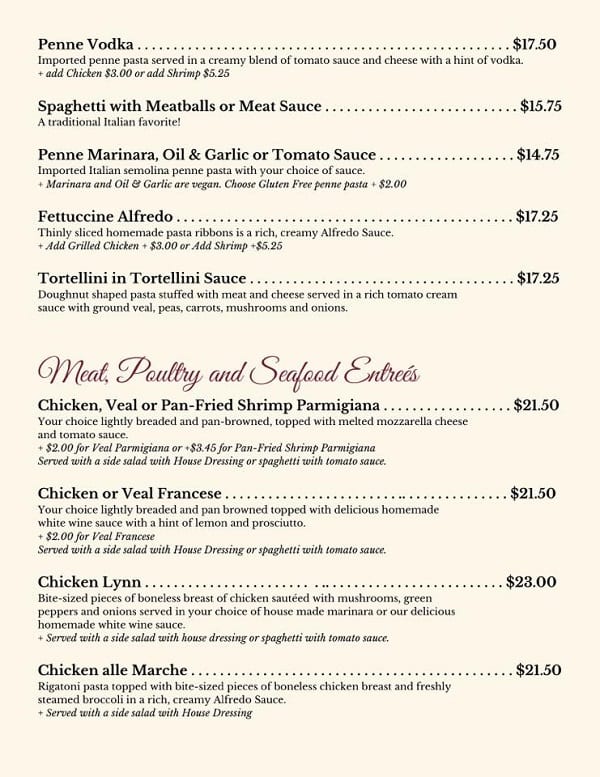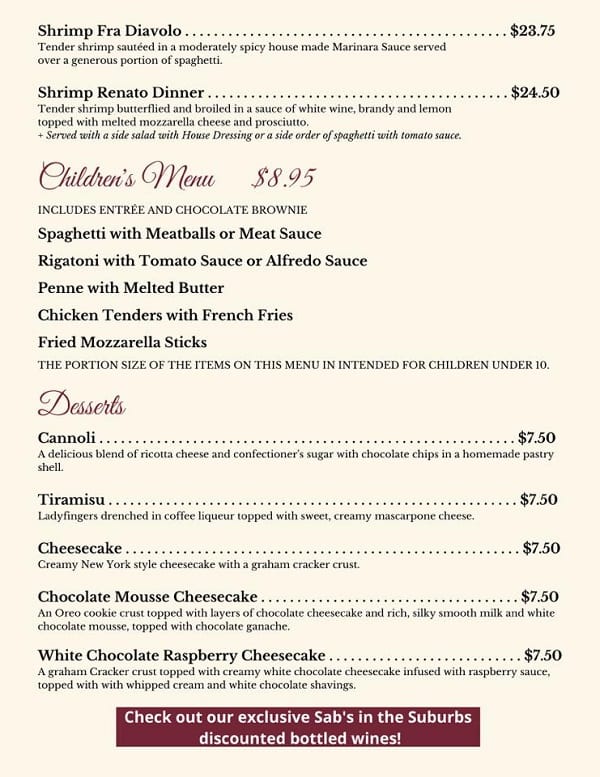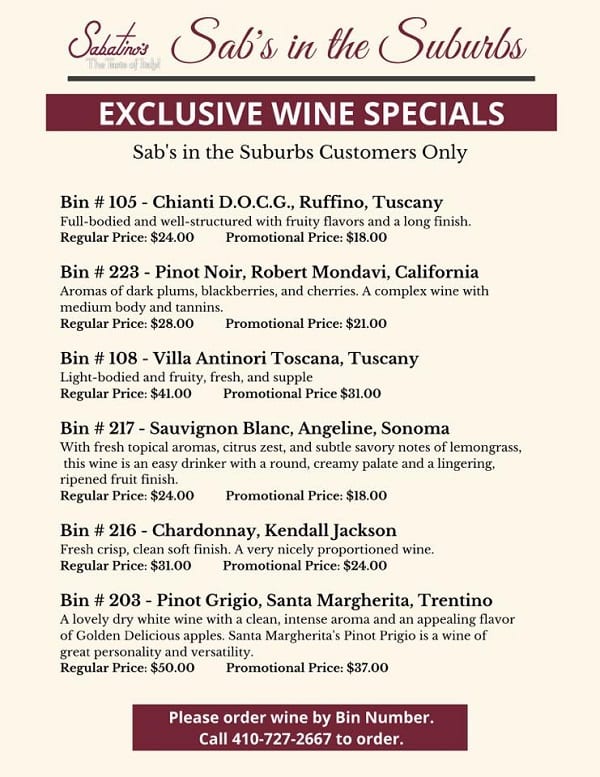 Facebook Comments