UPDATE: This advisory has been expanded into Harford County and will now expire at 10 a.m.
Original story below…
——
NOTTINGHAM, MD—The National Weather Service has issued a Dense Fog Advisory for Baltimore County.
The advisory will remain in effect until 9 a.m. on Monday.
Story continues below
Visibility in many areas has been reduced to 1/4-mile or less.
Hazardous driving conditions are possible due to reduced visibility.
Motorists are advised to slow down and reduce speed.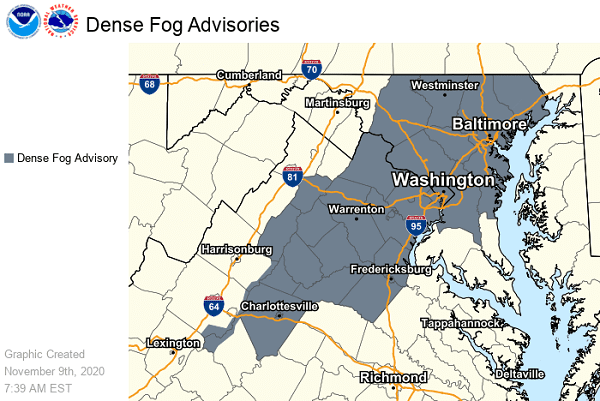 Facebook Comments