UPDATE: View the latest NottinghamMD.com COVID-19 reports here.
Original story below…
——
NOTTINGHAM, MD—The Maryland Department of Health on Saturday reported that statewide COVID-19 hospitalizations dropped over the past 24 hours as the overall positivity rate crept slightly higher.
As of Saturday, there have been 94,581 cases of novel coronavirus in Maryland, an increase of 775 cases since Friday. A total of 20,807 tests were performed over the past 24 hours.  Maryland has now conducted 1,398,266 tests.
The statewide positivity rate stands at 4.03%, a slight increase from Friday's 3.90%.  Baltimore County's positivity rate stands at 5.10%, a slight increase from Fridays' 5.00%.
There have been 3,440 related deaths and 515 individuals are currently hospitalized…an increase of 11 deaths and a decrease of 13 hospitalizations since Friday.  A total of 127 ICU beds are currently in use, a decrease of 8 beds since Friday.  Approximately 70% of Maryland's COVID-19 fatalities have been among those over 70 years of age (2,415/3,440), as seen in the chart below from the Maryland Department of Health.
There have now been 913,018 negative test results and 5,899 patients have been released from isolation.
Baltimore County has confirmed 13,060 COVID-19 cases and and 539 (+2) deaths (note: "probable" deaths are not included in these totals).
Case breakdown by zip code in NottinghamMD.com's coverage area:
21128 (Perry Hall) – 159 cases (+1)
21162 (White Marsh) – 60 cases (0)
21234 (Hillendale/Parkville/Carney) – 1,101 (+22)
21236 (Overlea/Fullerton/Nottingham) – 503 cases (+13)
Previous COVID-19 reports can be viewed here.
Last week, Governor Larry Hogan expanded the state's masking order and issued an out-of-state travel advisory.  Governor Hogan this week issued an emergency order aimed at preventing blanket private school closings in local Maryland jurisdictions.
View the Maryland Strong: Roadmap to Recovery here.
Additional charts and data from the Maryland Department of Health can be found below.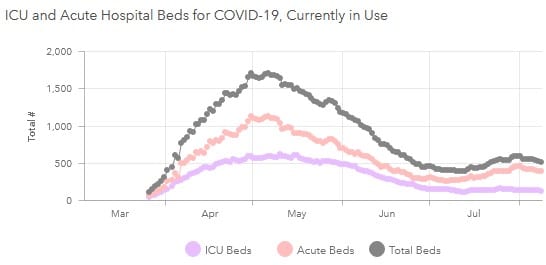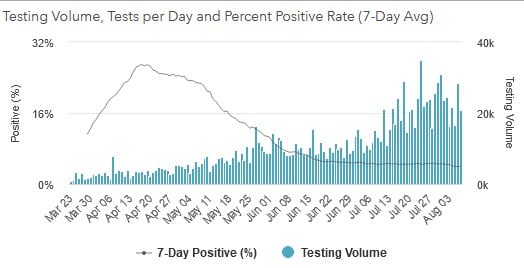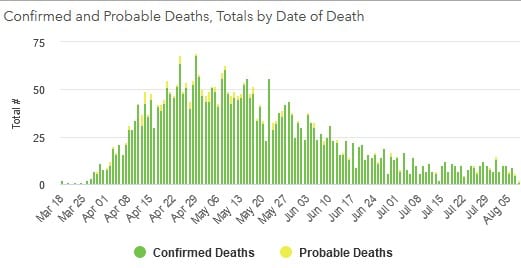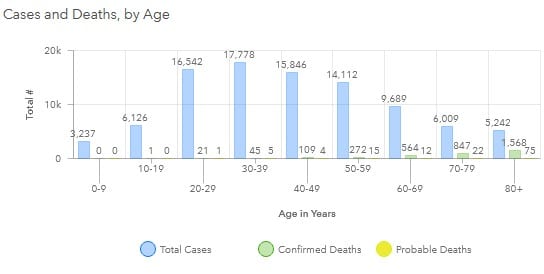 Facebook Comments