UPDATE: View the latest NottinghamMD.com COVID-19 reports here.
Original story below…
——
NOTTINGHAM, MD—The Maryland Department of Health on Saturday reported that the state had performed over 34,000 COVID-19 tests over the past 24 hours, the largest one-day total to date.
As of Saturday morning, there have been 83,054 cases of novel coronavirus in Maryland, an increase of 1,288 cases since Friday. A massive 34,874 tests were performed over the past 24 hours…the highest one-day testing total since the pandemic began.  Maryland has now conducted 1,075,316 tests.
Despite the large increase in cases, the statewide positivity rate dipped to 4.48%, down from Friday's 4.69%.  Baltimore County's positivity rate also dropped to 5.94%, down from Friday's 6.19%.
There have been 3,304 related deaths and 545 individuals are currently hospitalized…an increase of 11 deaths and 12 hospitalized patients since Friday. Approximately 70% of Maryland's COVID-19 fatalities have been among those over 70 years of age (2,324/3,304), as seen in the chart below from the Maryland Department of Health.  A total of 157 ICU beds are currently in use, an increase of 14 beds since Friday.  There have now been 742,272 negative test results and 5,434 patients have been released from isolation.
Baltimore County has confirmed 10,793 COVID-19 cases and and 504 deaths (note: "probable" deaths are not included in the totals below).
Case breakdown by zip code in NottinghamMD.com's coverage area:
21128 (Perry Hall) – 128 cases
21162 (White Marsh) – 48 cases
21234 (Hillendale/Parkville/Carney) – 868 cases
21236 (Overlea/Fullerton/Nottingham) – 370 cases
Previous COVID-19 reports can be viewed here.
"I want to remind the people of Maryland that this crisis is not behind us, and your actions may help determine whether we see a resurgence of the virus here in Maryland," said Governor Hogan on Saturday. "Marylanders should continue practicing physical distancing, staying six feet apart whenever possible, and all Marylanders—especially our young people—should continue avoiding all large gatherings. Everyone needs to continue wearing masks in public areas, businesses, and on public transportation. This alone would help us significantly slow the spread of this virus."
View the Maryland Strong: Roadmap to Recovery here.
Additional charts and data can be found below.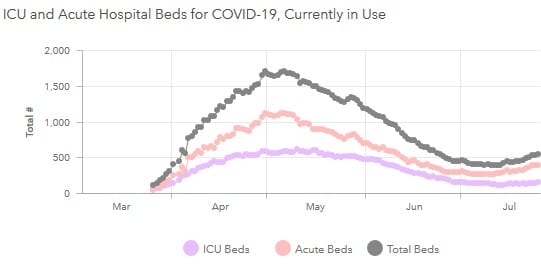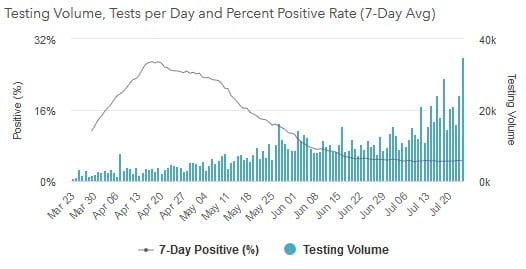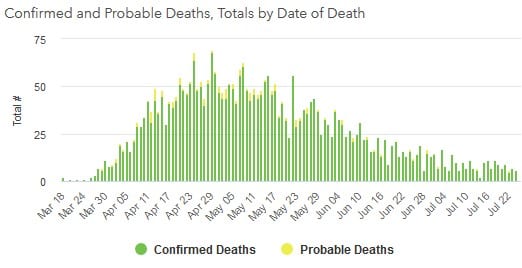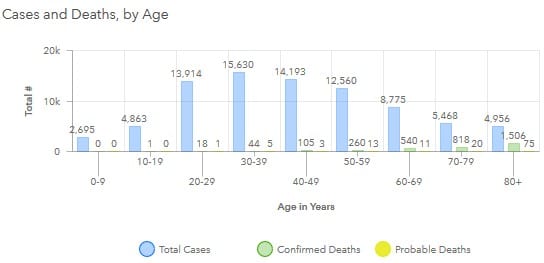 Facebook Comments