UPDATE: This year's line-up of National Night Out events has been announced.
Original story below…
——
NOTTINGHAM, MD—National Night Out events will take place in a different month this year, due to the COVID-19 outbreak.
The Baltimore County Police Department on Tuesday announced that 2020 National Night Out will be held on Tuesday, October 6, this year.  Normally held in August, the event is being pushed back to October this year due to the pandemic.
This will mark the 37th year of communities around the U.S. joining together to say that crime is not welcome in their neighborhoods. The "National Night Out" message is being sent from coast to coast.
Each celebration will be unique, from cookouts to ice cream socials, parades or visits from law enforcement and emergency personnel. All have one thing in common – to keep the community, businesses, and visitors safe and to keep criminals out.
On October 6, citizens are encouraged to turn on their porch lights on and say "NO" to crime.
To learn more, visit the National Night Out website here.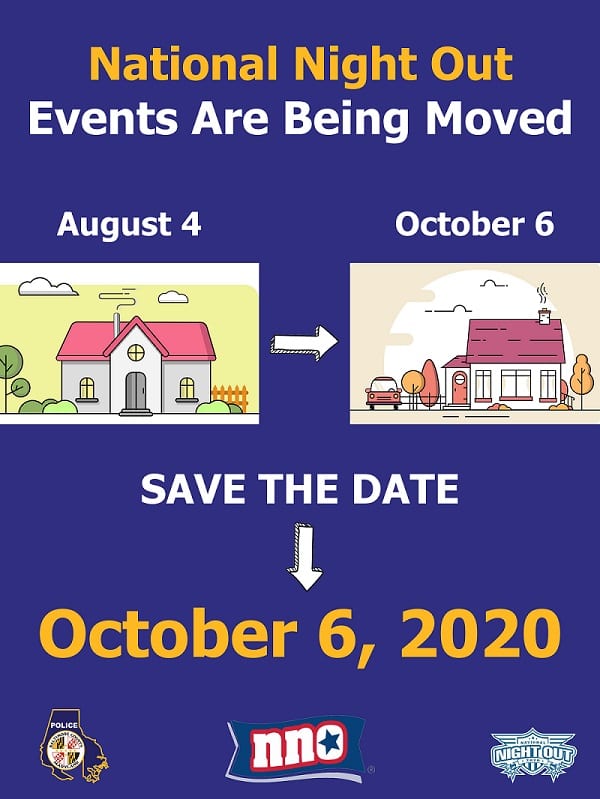 Facebook Comments