NOTTINGHAM, MD—Thursday will be another hot one in Baltimore County, and the late afternoon could get a bit bumpy.
The National Weather Service says to look for highs around 90 degrees this afternoon. It will still be very warm, but not quite as hot as Wednesday.
There is a greater risk of late-day showers and thunderstorms, some of which could be severe.
Residents should stay aware of the weather, especially Thursday afternoon and evening.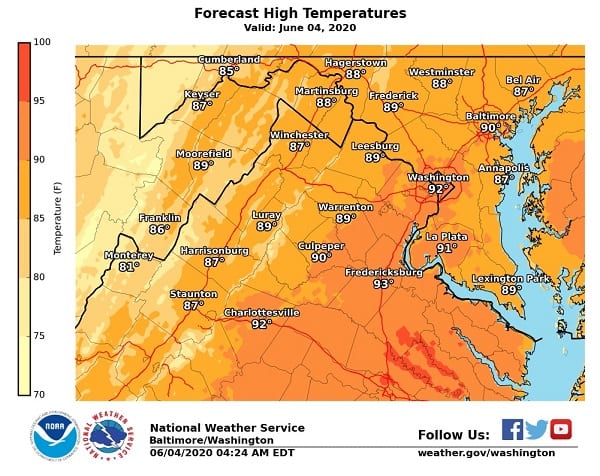 Facebook Comments