NOTTINGHAM, MD—Wednesday will be the hottest day of the year so far for most of the region.
The National Weather Service says that Wednesday's main theme will be heat, with highs in the 90s for most of the area for the first time this year.
Thunderstorms are possible during the evening hours, mainly near the Pennsylvania state line. Some storms could be severe.
A Severe Thunderstorm Watch has been issued for northeastern Maryland and adjacent waters until 3 p.m.
Hail and damaging winds are possible. Another round of storms could impact the area on Wednesday evening.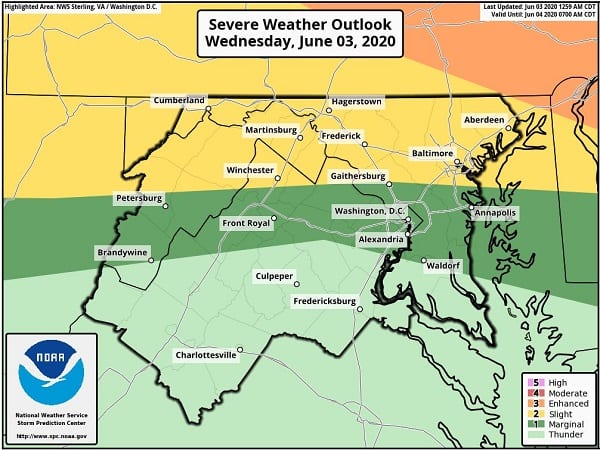 Advertisement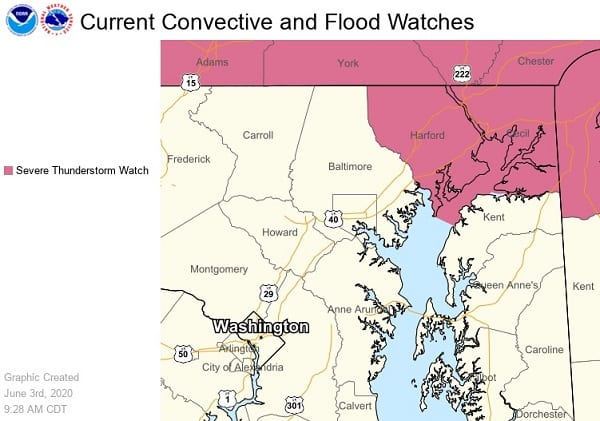 Facebook Comments