NOTTINGHAM, MD—Forecasters say residents should keep an eye out for isolated severe storms on Friday.
The National Weather Service says an approaching cold front will bring the chance for strong to severe thunderstorms on Friday afternoon and/or into the evening.
These storms could be capable of producing large hail and damaging winds.
The storm threat exists mostly north and west of I-95.
Isolated flooding may also be possible due to locally heavy rain.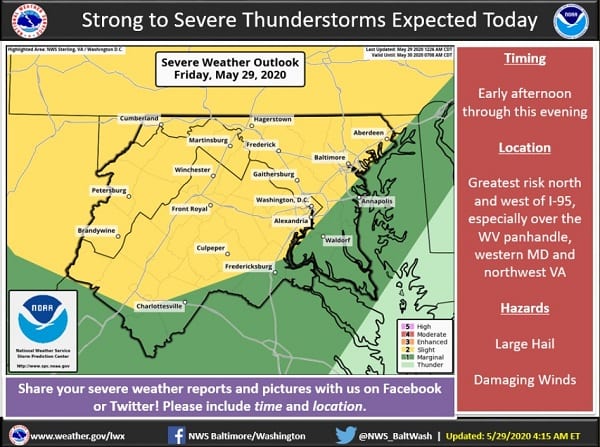 Facebook Comments