WHITE MARSH, MD—A new market will be opening in White Marsh tomorrow.
Ando's Market on The Avenue at White Marsh will open for a sneak peek and with a limited carry-out menu.
The new deli is owned by Red Brick Station and will be located between the restaurant and Verizon in the current banquet room space at Red Brick.
Ando's Market will be open on Wednesday from noon to 4 p.m.
Additional hours and menu below…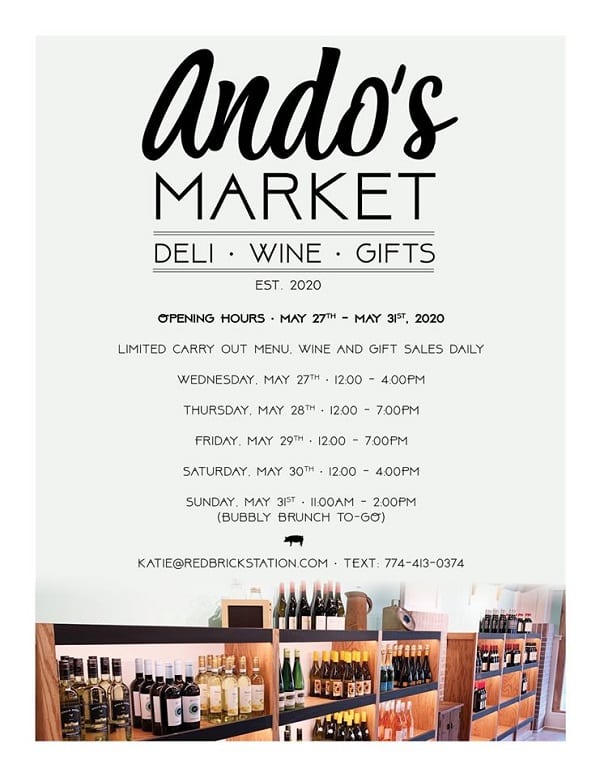 Advertisement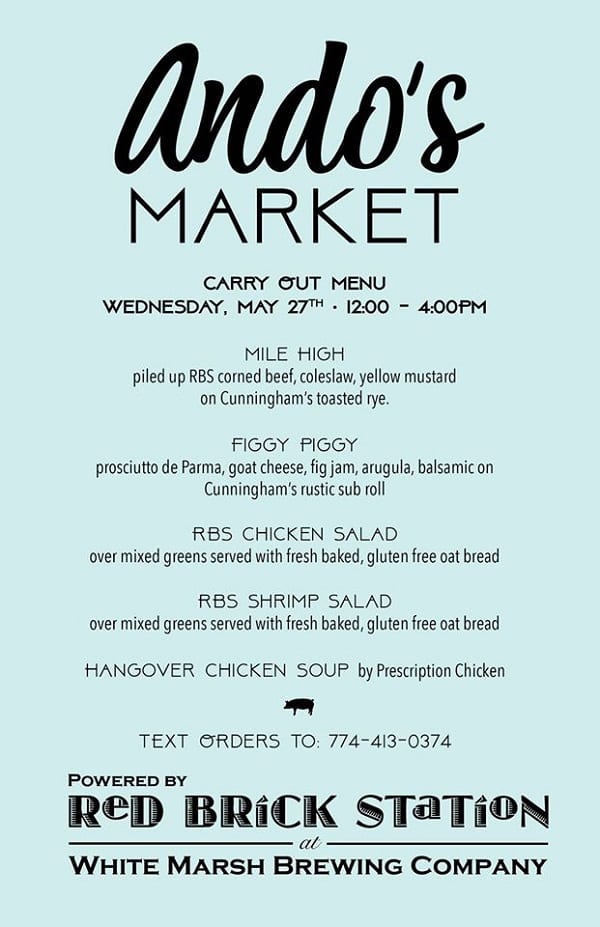 Facebook Comments