PERRY HALL, MD—Crews responded to a commercial fire in Perry Hall on Saturday night.
The fire broke out at just before 10 p.m. at Kim's Nail & Spa in Honeygo Village Center.
Units from White Marsh, Perry Hall, Kingsville, Middle River, and Fullerton responded to the blaze, according to the White Marsh Volunteer Fire Company.
There has been no word on any injuries or how much damage the fire may have caused.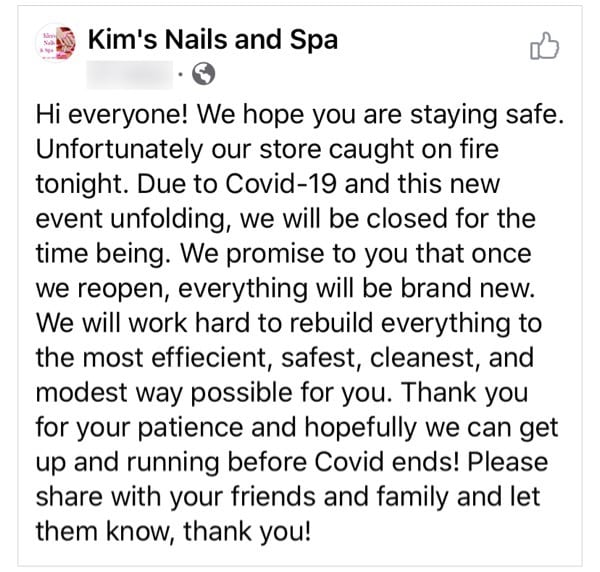 [Image via WMVFC]
Facebook Comments