UPDATE: Click here for a full list of what will be open and what will be closed in Baltimore County as of 5 p.m. on Friday.
Original story below…
——
TOWSON, MD—Baltimore County Executive Johnny Olszewski provided an update on Thursday evening on the county's response to the COVID-19 pandemic.
At the press conference, Olszewski said that the county was not fully ready to begin Phase 1 of the Maryland Strong: Roadmap to Recovery, citing the county's high number of COVID-19 cases, many of which are confined to nursing homes and group living facilities.
On Wednesday, Governor Larry Hogan stated that some businesses could begin reopening and that some churches could begin to hold services.
Olszewski, on Thursday evening, stated that, technically, Baltimore County had never issued a stay-at-home order so, when the governor's order expires at 5 p.m. on Friday, it will expire in Baltimore County as well.  Residents are still encouraged to stay home, however.
The County Executive added that, at 5 p.m. on Friday, retail stores would be allowed to open for curbside pickup, but no in-person retail would be permitted.
Religious institutions may not begin holding services in Baltimore County and gatherings will still be limited to 10 people.
Harford County Executive Barry Glassman announced earlier on Thursday that Harford County would reopen at 5 p.m. on Friday.
Additional details are below…
Advertisement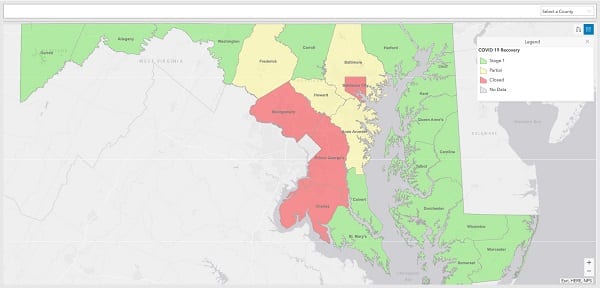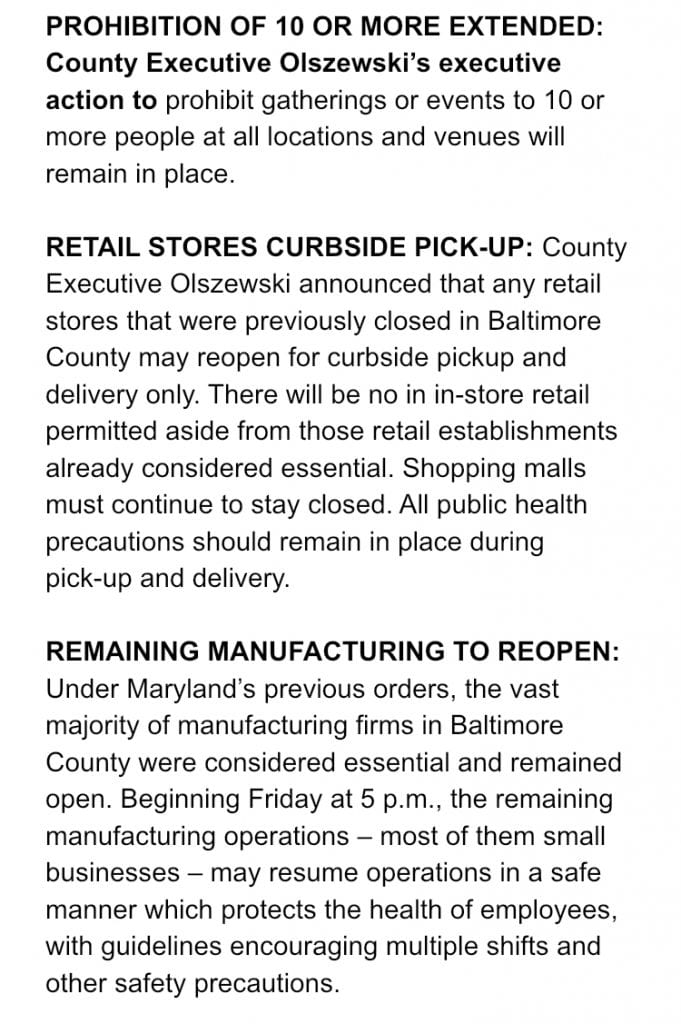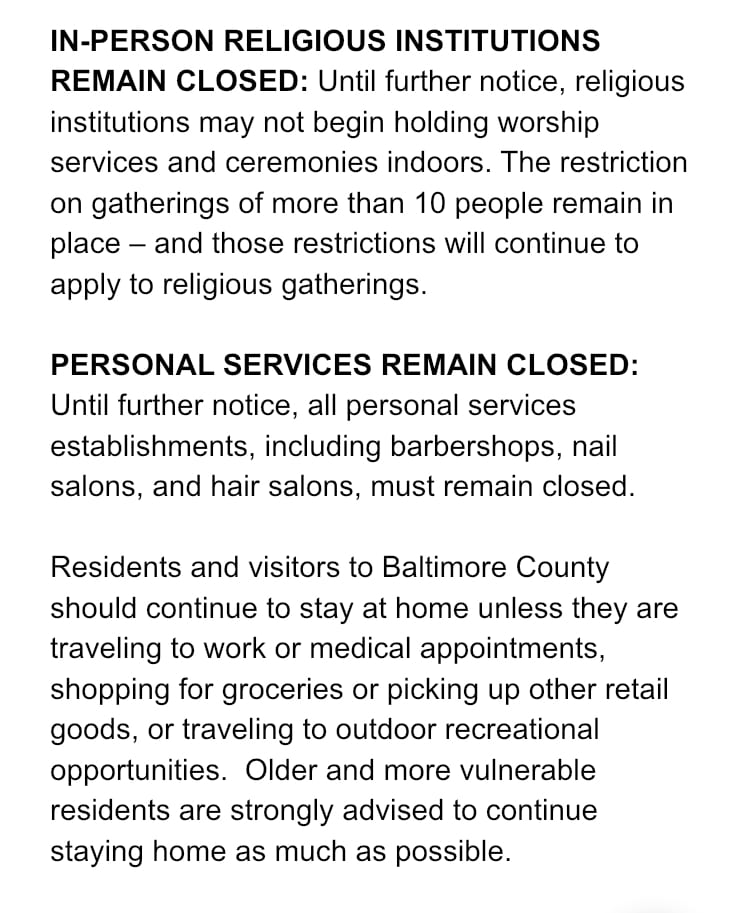 Facebook Comments