NOTTINGHAM, MD—Baltimore County Councilman David Marks on Wednesday recognized more local Good Samaritans who are giving back to the community.
Over the past two weeks (and into the foreseeable future), volunteers with the Building for God Community Foundation will be delivering at least 250 meals to front-line workers.
The effort is part of the organization's "Feed the Front Lines" program.
On Tuesday, volunteers meals to the White Marsh precinct.
The restaurants involved in the effort are Lib's Grill, Liberatore's Perry Hall, Charcoal Grill Parkville, Brookside Market Phoenix, and Backyard Uptown in Towson.
"Many thanks to Tom Shannon for his leadership and all those involved," said Councilman Marks.
See more Good Samaritan new here.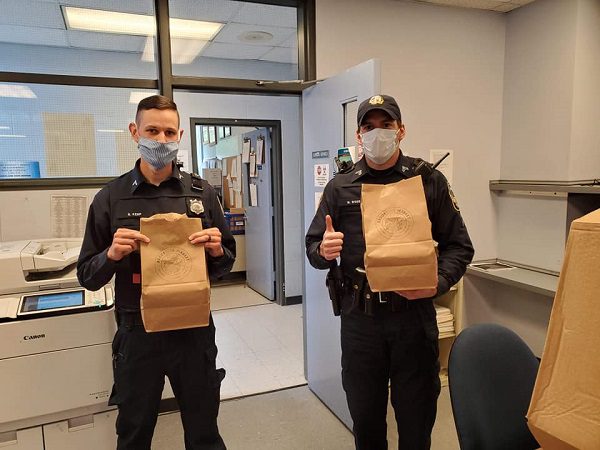 Advertisement
[Images via Councilman David Marks]
Facebook Comments