PARKVILLE, MD—Almost exactly one year ago, Baltimore County Police Officer First Class Tabitha Hays was injured in the line of duty.
On Friday, the department officially welcomed her back to work.
At just before 2 p.m. on Thursday, May 2, 2019, officers responded to the 3000-block of Linwood Avenue in Parkville (21234) for a report of a subject with a gun.
At the scene, 76-year-old Robert Uhl Johnson ignored commands to put down the firearm he was holding and pointed at the officers.
Four officers fired their service weapons in response. Officer Hays was hit and taken to Shock Trauma.
Story continues below
During the subsequent investigation, it was determined that Johnson's gun was not loaded. They also discovered that Johnson left his will and last requests for burial out for officers to find.
Officer Hays is a 14 ½ year veteran of the force, currently assigned to the Parkville Precinct. She is also the daughter of Sarasota Police Chief Bernadette DiPino.
"It is with great pride that the Baltimore County Police Department welcomes Officer Hays back to work, almost a year to the day (after) her line-of-duty injury," the department announced on Friday.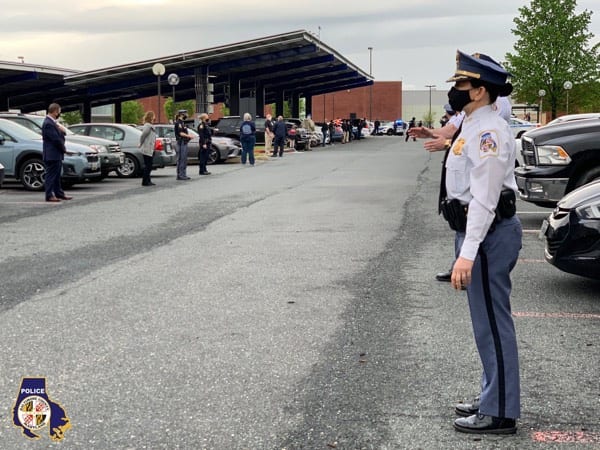 [Images via the Baltimore County Police Department]
Facebook Comments