BALTIMORE, MD—The Archdiocese of Baltimore has reversed course and cancelled Sunday Masses.
After initially stating earlier this week that all Catholic Masses would be held and attendance would be limited, the Archdiocese announced on Saturday night that all services would be cancelled until further notice.
"Archbishop Lori will celebrate a private Mass at the Cathedral of Mary Our Queen at 11 a.m. Sunday," reads the official announcement from the Archdiocese. "A livestream of the Mass, along with other spiritual resources, will be available through www.archbalt.org."
The full announcement can be viewed below.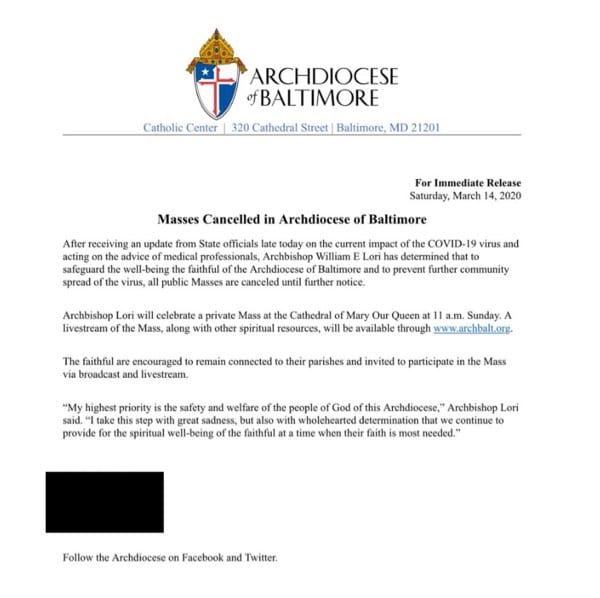 Advertisement
Facebook Comments