TOWSON, MD—Local elected officials have written a letter supporting the passage of the Built to Learn Act.
The letter is similar to one that was sent last year.
County Council members will be sending the letter to the Budget and Taxation Committee Chair and Vice Chair, as well as the to the Baltimore County Senate and House delegations.
"The legislature's failure to pass the Build to Learn Act delayed two new schools in the northeast last year," said Councilman David Marks. "I am hopeful the Senate will pass this bill that is critically needed to finance the state share of the new elementary and middle schools."
The full letter may be viewed below.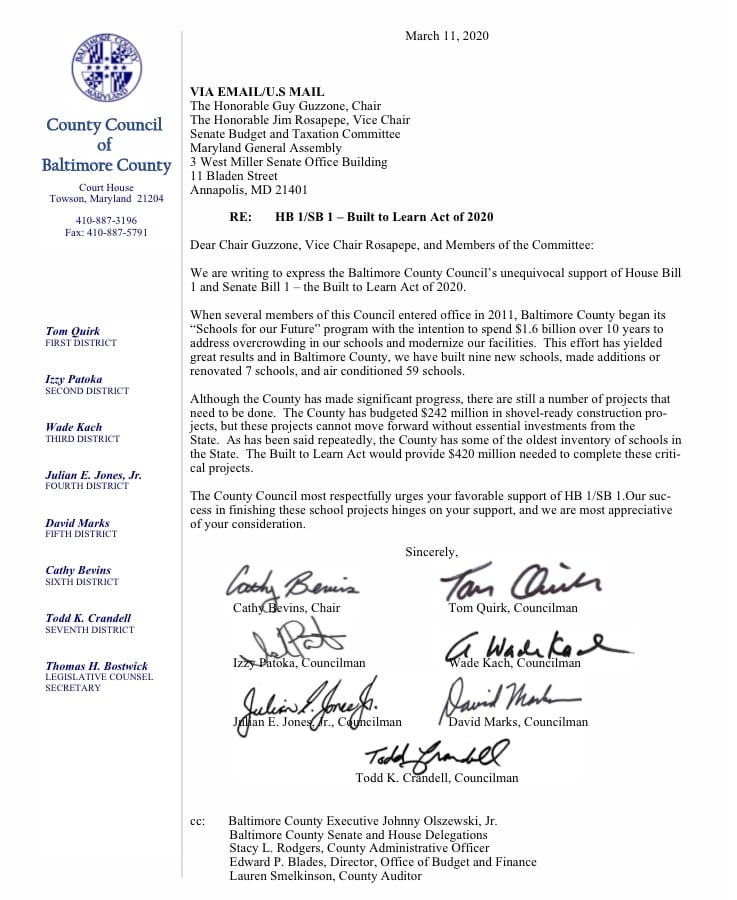 Facebook Comments