ROSEDALE, MD—Crews are on the scene of a Tuesday night crash in Rosedale.
The crash was reported at around 11:15 p.m. in the 9000-block of Franklin Square Drive in the Franklin Square Hospital parking lot.
At the scene, one vehicle was on its side with one patient trapped.
Crews were able to extricate the patient, but there has been no update on their condition.
Motorists should use caution in the area.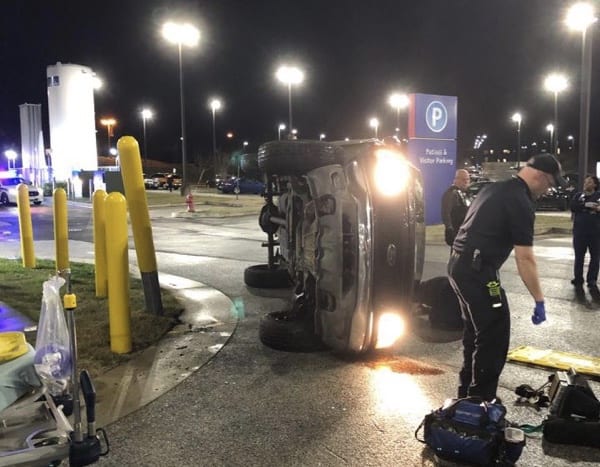 [Image via Gordon Barr]
Facebook Comments