Editor's note: The following is an op-ed piece by Councilman David Marks…
By now, you have probably seen the many white signs along corridors in central and northeastern Baltimore County. These signs advertise the Planning Board hearing scheduled for Tuesday, March 24th at 6 p.m. at Perry Hall High School. The Planning Board reviews changes related to the Comprehensive Zoning Map Process.
Every four years, propertyowners and other stakeholders can submit changes to the zoning map. Zoning determines what can be built on any property. In 2012 and 2016, I downzoned thousands of acres to lighten school overcrowding and preserve green space. In some cases, I supported increasing the zoning where it could redevelop derelict properties.
Zoning is complicated and difficult. Property rights are guaranteed in our constitutional system, and the government cannot eliminate a landowner's right to sell for development. Government can, however, control the intensity of development through zoning. In many cases, propertyowners sell their land and move away, leaving others to deal with issues such as traffic and school overcrowding.
I have initiated issues throughout the Fifth District where there is land with a high development potential that should be reviewed. One glaring example is the Silver Spring Road corridor, where land is zoned DR 5.5. This is Issue 5-043.
The current zoning would allow townhouses, condominiums, or apartments under special permission if the Administrative Law Judge agreed the development was "compatible" with nearby neighborhoods. It is not hard to imagine someone arguing for apartments along the Silver Spring Road given adjacent developments such as Silver Spring Station.
I have initiated similar issues along the East Joppa Road corridor near Snyder Lane and along Silver Spring Road near the American Legion. I will not support increasing the density, but may recommend reducing it.
If you care about the future of your community, the Planning Board hearing on March 24th is your opportunity to speak out.
Learn more at https://www.baltimorecountymd.gov/Agencies/planning/czmp/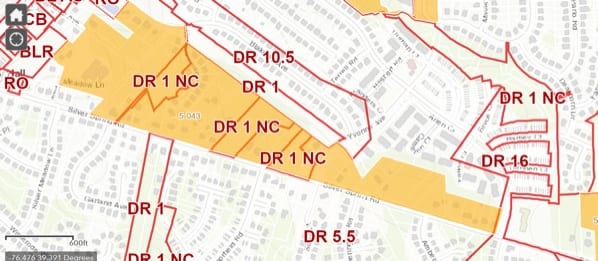 Facebook Comments