NOTTINGHAM, MD—A passing cold front could produce a few storms late Wednesday night and possibly even a tornado.
The National Weather Service says a line of showers and isolated thunderstorms is expected to develop along a strong cold front on Wednesday evening.
A few damaging wind gusts are possible, and an isolated tornado cannot be ruled out.
Special Marine Warnings may be required for the waters this evening.
The storm risk is listed as "marginal," which is small. There may be some thunder and strong winds.
If the storms become severe, small hail and wind gusts up to 60 mph are possible.
The tornado threat is low.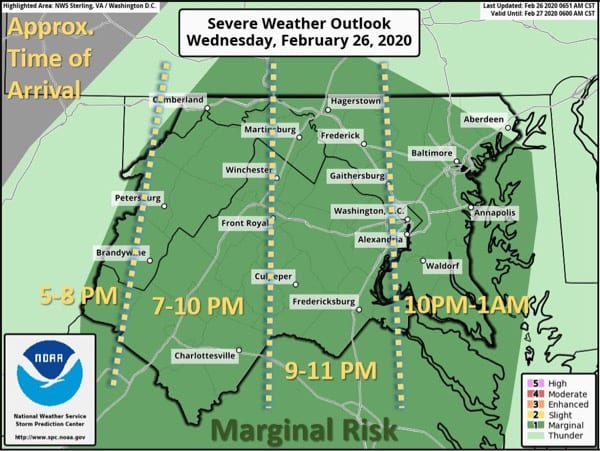 Advertisement
Facebook Comments