FALLSTON, MD—A popular Fallston playground has been vandalized.
This week, residents posted photos online of graffiti that had been spotted at Annie's Playground.
Several murals were defaced at the playground with graffiti that reads "XXGR2" and "SUPERVIRAL."
Annie's Playground was built in 2005 in memory of Annie Cumpston and many other children who died too soon due to accident or illness.
Authorities are investigating the incident.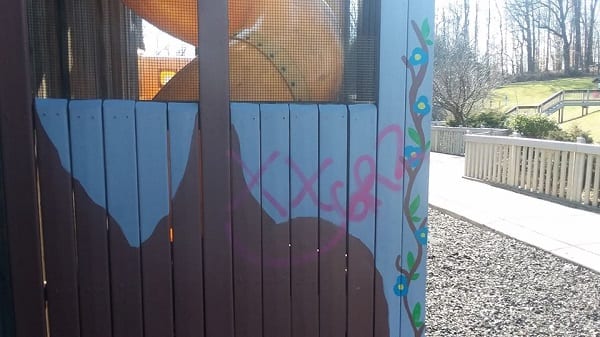 [Photos via Steven Cuevas / Facebook]
Facebook Comments