NOTTINGHAM, MD—And then they were gone.
Another restaurant has closed in the White Marsh area.
MidiCi Neapolitan Pizza Company has closed its location on The Avenue at White Marsh.
"All good things must come to an end, and sadly it is our turn," reads a post on the company's Instagram page.
MidiCi opened their doors on The Avenue in November 2017, making for just over a two-year run.
Pie Five, another local pizza restaurant, also recently closed in White Marsh.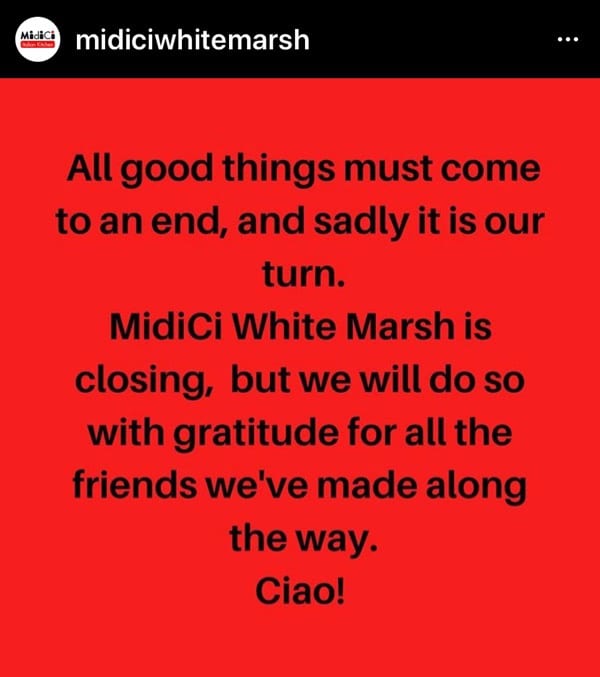 Advertisement
Facebook Comments