KINGSVILLE, MD—Crews responded to a vehicle fire in the Kingsville area on Saturday evening.
At just after 5 p.m., firefighters from Joppa-Magnolia Volunteer Fire Company and White Marsh Volunteer Fire Company responded to the area of Pulaski Highway at Jones Road.
At the scene, units found a vehicle engulfed in flames.
Westbound Route 40 was briefly shut down while crews worked to extinguish the blaze.
There were no reported injuries.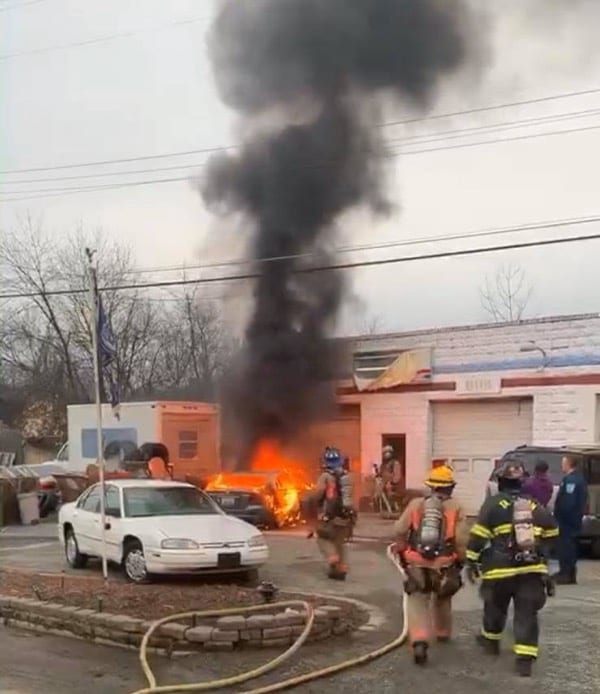 [Images via JMVFC & WMVFC]
Facebook Comments