UPDATE: Police have confirmed that one person died in the crash and a second person was taken to Shock Trauma with serious injuries.
Original story below…
——
WHITE MARSH, MD—Emergency crews are on the scene of a Saturday night crash in White Marsh.
The crash was reported at around 10:15 p.m. after a vehicle crashed through the sound wall at the end of Silver Spring Road.
The White Marsh Volunteer Fire Company reports that the vehicle was fully engulfed in flames following the crash.
Emergency crews remain on the scene at the end of Silver Spring Road as well as on Interstate 95.
There has been no word on any injuries.
Motorists should use caution in the area.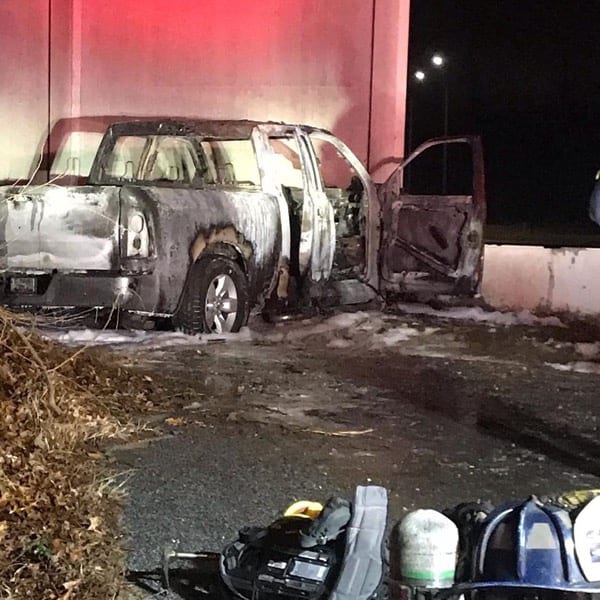 Advertisement
[Photo via a NottinghamMD reader]
Facebook Comments