NOTTINGHAM, MD—The National Weather Service has issued a Winter Weather Advisory for Nottingham and the surrounding communities on Saturday.
The advisory will be in effect for Baltimore County from 7 a.m. to 7 p.m. on Saturday.
Snow, sleet, and freezing rain expected.
Total snow and sleet accumulations of one to three inches are likely with ice accumulations up to one tenth of an inch.
Precipitation will begin as snow before changing to sleet and freezing rain as the day progresses.
Precipitation will change to rain late in the day.
Motorists should plan on slippery road conditions.
More information can be found in the NWS graphics below…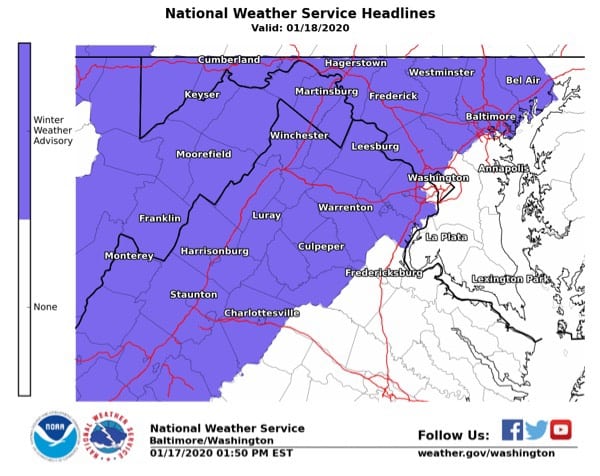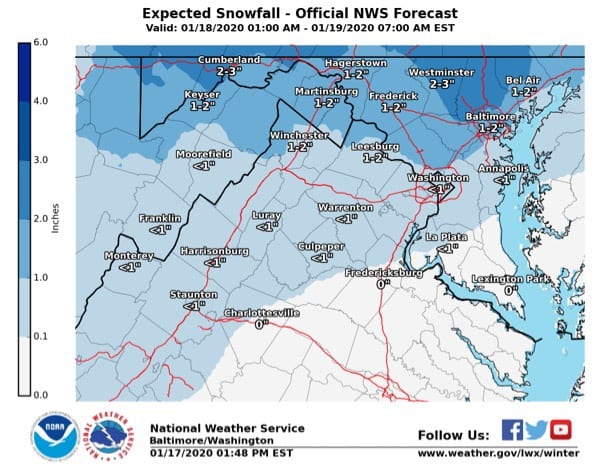 Facebook Comments