NOTTINGHAM, MD—It won't be much, but it could be enough to cause some travel woes.
The National Weather Service says that temperatures will be below freezing on Saturday morning.
As the next weather system moves into the Baltimore area, this will allow for smaller amounts of snow and freezing rain to have a higher impact.
Travel may be disrupted. Untreated roads/sidewalks may be icy.
Overall, the Baltimore area will likely see around 1 – 2 inches of snow before the precipitation changes to a wintry mix, finally ending as rain on Saturday night.
Motorists should use caution when traveling on Saturday.
The updated predicted snowfall totals from the National Weather Service can be found below.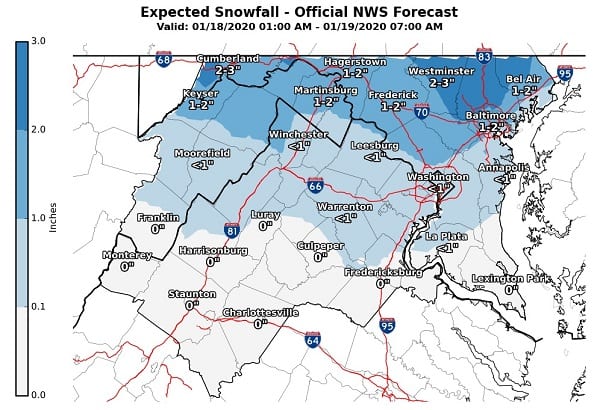 Facebook Comments