NOTTINGHAM, MD—The National Weather Service has issued a Winter Weather Advisory for the Nottingham area.
It seems the forecast models have shifted eastward as the advisory will be in effect for the Baltimore area from noon until 7 p.m. ET on Tuesday.
Total snow accumulations of 1 to 3
inches are possible.
The heaviest snow is expected between 3 p.m. and 6 p.m. on Tuesday afternoon and into early
Tuesday evening.
Snow covered and slippery roads are expected, especially northwest of Interstate 95 into the evening commute.
Snow rates could exceed one inch per hour with visibility around one-half mile at times.
Motorists should use caution.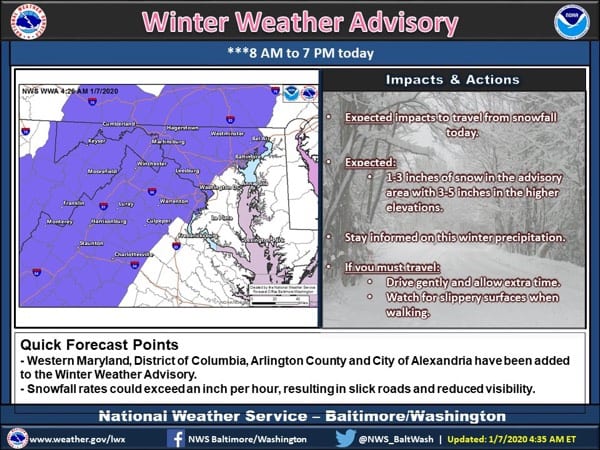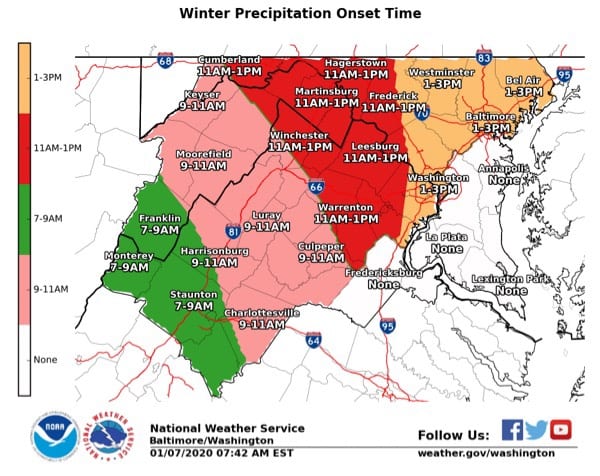 Facebook Comments