UPDATE: Baltimore County Public Schools will now be CLOSED on Monday, December 16th.
Original story below…
——
NOTTINGHAM, MD—As wintry precipitation continues to fall on Monday morning, local schools have announced weather-related delays and closures.
Baltimore County Public Schools will open two hours late (update: BCPS has decided to close) on Monday. Harford County Public Schools will be closed.
In addition, the National Weather Service has expanded the Winter Weather Advisory further south.
Forecasters say the precipitation should change to rain later on Monday morning.
Motorists should use caution when heading out.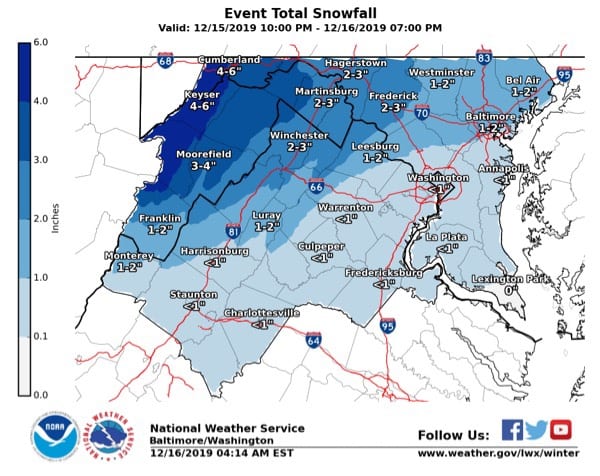 Facebook Comments