NOTTINGHAM, MD—The National Weather Service has issued a Wind Advisory for the Baltimore area.
The advisory will be in effect from 8 p.m. on Wednesday evening until 1 p.m. on Thanksgiving day.
Residents can expect north to northwest winds of 20 to 30 MPH with gusts of around 50 MPH expected.
Damaging winds could blow down trees and power lines.  Widespread power outages are possible. Travel could be
difficult, especially for high profile vehicles.
Use extra caution when driving, especially if operating a high profile vehicle. Secure outdoor objects.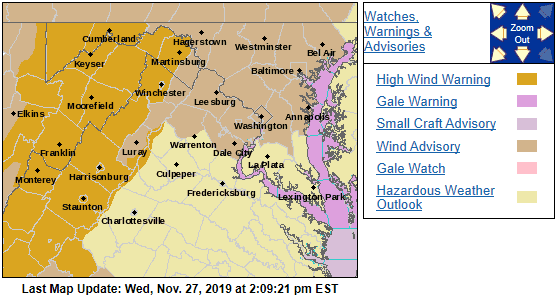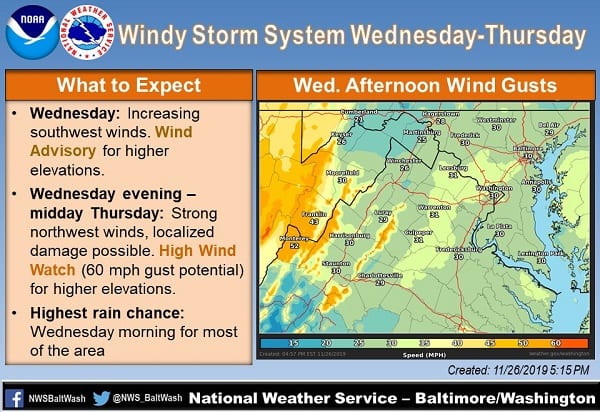 Facebook Comments