PERRY HALL, MD—After a local business recently closed its doors, local residents were left holding the bag.
Perry Hall Driving School took down their website and deleted their social media presence earlier this week, indicating that they were no longer in business.
On Friday, Baltimore County Councilman David Marks, State Senator Kathy Klausmeier, Delegate Joe Boteler, Delegate Harry Bhandari, and Delegate-Designate Carl Jackson sent a letter to Maryland's attorney general requesting an investigation of the closed Perry Hall Driving School to see if refunds could recovered for customers.
The full letter can be viewed below.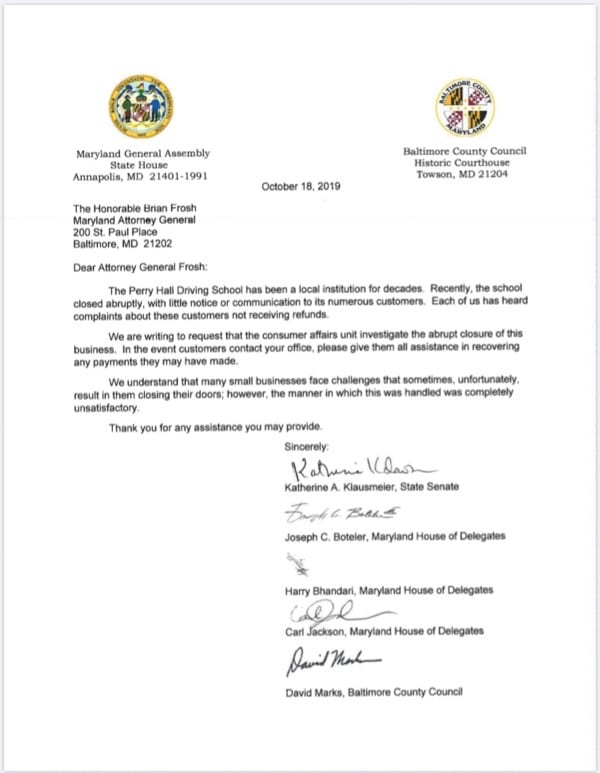 Facebook Comments