ROSEDALE, MD—A youth gang prevention seminar will be held in the Rosedale area later this month.
The event will take place at 7 p.m. on Thursday, October 17, 2019, at Freedom Church.
The seminar is being presented by the Community Outreach Team of the Baltimore County Police Department's White Marsh Precinct.
The talk will feature opening statements from the Precinct Commander, youth gang prevention resources, and a presentation by the Community Outreach Team.
More information is available in the flyer below.
Freedom Church is located at 5310 Hazelwood Avenue (21206).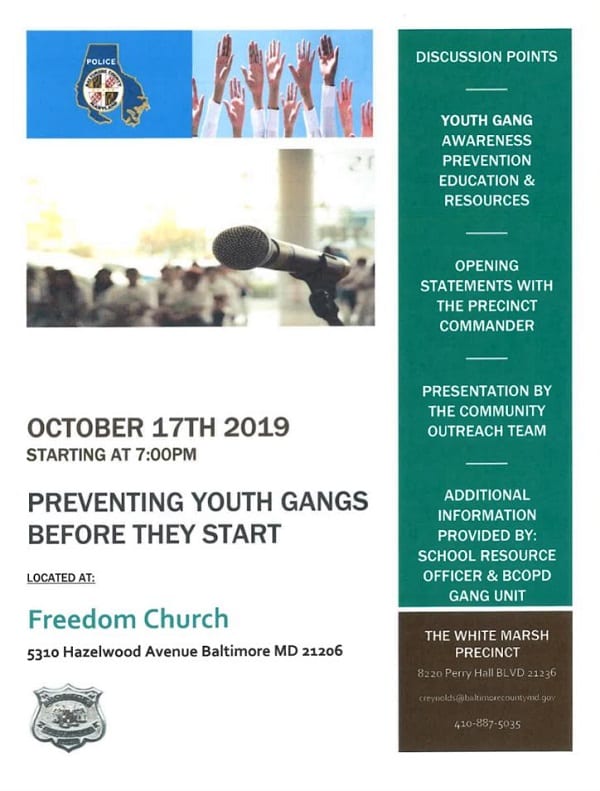 Facebook Comments