NOTTINGHAM, MD—The Maryland State Police will be holding an I-95 Safety Fair on Saturday, October 5, 2019.
The fair will be held from 10 a.m.-2 p.m. at the MSP I-95 Barrack located in Perryville.
The event will feature SWAT demonstrations, K-9 handlers, rescue equipment, the MSP helicopter, antique cars, kids' activities and more.
There will also be complimentary hot dogs, chips, and drinks donated by AREAS USA.
Story continues below
Attendees are encouraged to bring a non-perishable food items to donate.
More details can be found in the flyer below.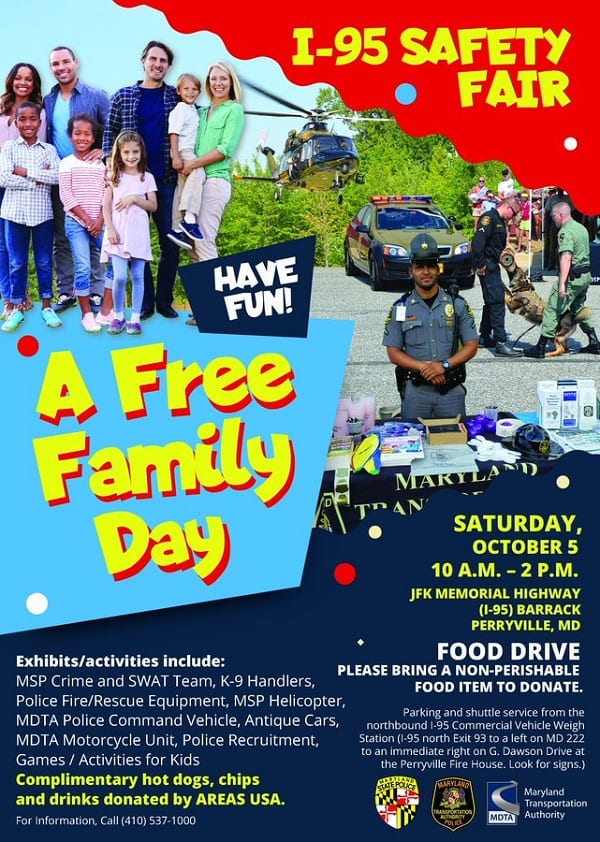 Facebook Comments