NOTTINGHAM, MD—A very special Food Truck Tuesday is coming to White Marsh this week.
The White Marsh Volunteer Fire Company will be hosting their final Food Truck Tuesday of the year on Tuesday, October 1, and, together with the Baltimore County Police Department, 50% of the proceeds will go to benefit Special Olympics.
The event will be held from 4:30-8:30 p.m. tomorrow at WMVFC, located at 10331 Philadelphia Road in White Marsh.
There will be seven food trucks, a live band, outdoor activities, a fire pit, and kids' activities as well.
For more information, visit the event page on Facebook here.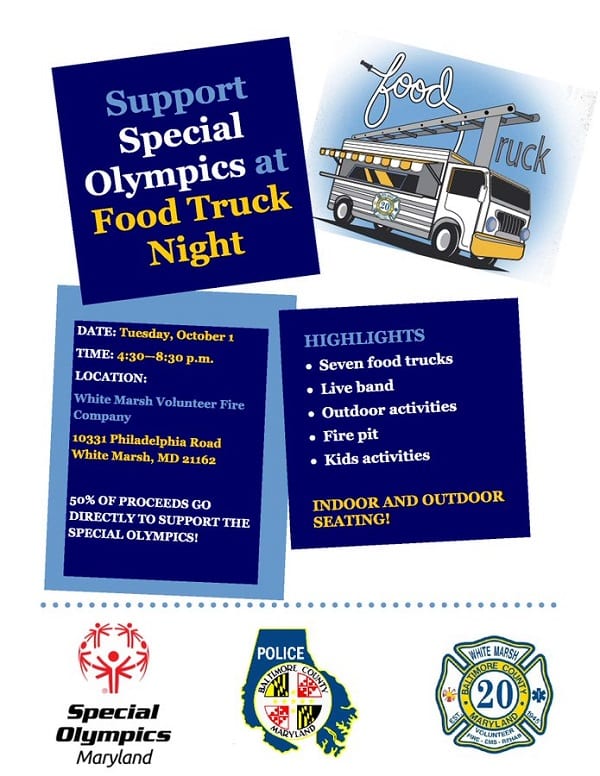 Advertisement
Facebook Comments